Trademark Trial and Appeal Board
Patent and Trademark Office (P.T.O.)
*1 THE RITZ HOTEL LIMITED
v.
RITZ CLOSET SEAT CORPORATION
September 24, 1990
 Opposition No. 78,707, to application Serial No. 679,883 filed August 21, 1987
Pennie & Edmonds for The Ritz Hotel Limited
Zarley, McKee, Thomte, Voorhees & Sease for Ritz Closet Seat Corporation
Before Rooney, Seeherman and Hohein
Members
Member
 An opposition has been filed against registration of the mark RIT-Z, in the form shown below, for toilet seats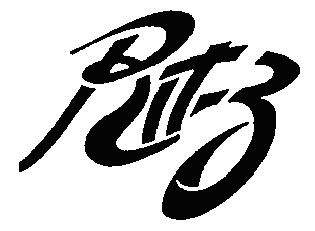 Use since February 1987 was alleged. The grounds for opposition are, essentially, that the Ritz Hotel is now and for many years has been considered to be one of the finest hotels in the world; that in conjunction with its hotel business the Ritz Hotel distributes and sells a wide variety of products bearing the name RITZ; that since long prior to the alleged date of applicant's first use in commerce of the designation RIT-Z, the Ritz Hotel has been, and is now, conducting its business under the trade name, trading style and corporate identification The Ritz Hotel Limited; that the Ritz Hotel is now and, since long prior to February 1987 has been known and referred to among the trade and the public as the "RITZ"; that applicant knew or should have known that the designation RIT-Z was derived from or refers to the Ritz Hotel, or that the public is likely to believe that RIT-Z refers to the Ritz Hotel; that applicant's mark, RIT-Z, so resembles the following marks previously used and duly registered by opposer, The Ritz Hotel Limited, as to be likely to cause confusion, mistake or deception:
   HOTEL RITZ PARIS and design for bath mats. [FN1]
   HOTEL RITZ PARIS for bath mats. [FN2]
   RITZ PARIS RITZ HOTEL and design for furniture, mirrors, picture frames, wastepaper baskets and decorative objects made of wood, cork, reed, cane wicker, horn, bone, ivory, whalebone, shell, amber, mother-of-pearl, meerschaum and substitutes including plastic, objects of art, namely, bric-a- brac, statuettes and boxes. [FN3]
   RITZ PARIS RITZ HOTEL and design for electrical household appliances for domestic use, namely, food warmers, plate warmers, grills, food cookers and coffee makers and electric stoves and furnaces, [FN4] and
   RITZ for electrical household appliances for domestic use, namely, food warmers, plate warmers, grills, food cookers and coffee makers and electric stoves and furnaces. [FN5]
 As a second ground for opposition, opposer alleges that the designation, RIT-Z, consists of and comprises deceptive matter which may falsely suggest a connection with the Ritz Hotel in violation of Section 2(a) of the Trademark Act; that The Ritz Hotel will be damaged by the registration which applicant seeks because such registration will support and assist applicant in the confusing and misleading use of applicant's designation RIT-Z for toilet seats to the derogation of opposer's prior rights.
  *2 Applicant denied the significant allegations of the notice of opposition.
 The record contains status and title copies of opposer's registrations introduced during the testimony of opposer's witness, a number of third-party registrations submitted by applicant under a notice of reliance and testimony with exhibits on behalf of each party. Both parties filed briefs. Neither party requested an oral hearing.
 Opposer is the owner of the Ritz Hotel in Paris.    The Ritz Hotel was founded by Cesar Ritz in 1898. Cesar Ritz introduced a number of innovations into the hotel business. It was he who first decided that every room should have its own bathroom, that rooms should have lighted closets, that there should be 24-hour room service and that the sheets should be changed daily rather than every other day, as was the practice at that time. Mr. Ritz also introduced oversized bathtubs in his hotel. (Klein deposition, p. 6) The high standards and personal attention found at the RITZ since its beginning have contributed to its prominence as one of the finest hotels in the world. The celebrity of the Ritz Hotel has been noted in a number of publications which have reported on the hotel, its quality of service and its famous guests. (Opposer's Exhibits 1-4) Songs have been written which include references to the RITZ. A shopping gallery in the lobby of the hotel includes three or four showcases which display RITZ products. Also in the gallery is a RITZ boutique in which all of the RITZ products, i.e., bath robes, bath towels, bath mats, wine, champagne, cognac and diaries, are sold. These products may also be purchased by mail order throughout the world including the United States. (Klein deposition, pp. 13 & 14) The RITZ hotel has, since prior to February 1987, been generally known and referred to as "The Ritz".
 Opposer, through The Ritz Paris Enterprises, Limited, which has offices in New York, has licensed the use of the RITZ marks to Cypress Apparel Group for bed and bath accessories such as towels, bath mats, toilet mats, tissue box covers, wastepaper baskets, soaps, shampoo and bathrobes. These RITZ products are sold in the United States through one or more of the following department stores; Marshall Field's, Saks Fifth Avenue, Nordstrom's and Bullock's. (Klein deposition pp. 18, 19 and 21) They may also be mail ordered.
 Also granted a license to use the RITZ mark is the Ritz-Carlton Company, W.B. Johnson, Atlanta. The Ritz-Carlton uses RITZ as a portion of the mark it uses for hotel services, i.e., Ritz-Carlton, and also uses Ritz-Carlton on a number of products for sale in its hotels. The products include bath mats, bathrobes, sauna wraps, soap and bath towels.
 In 1984, The Ritz Hotel Enterprises was created. It is a New York-based company created to license opposer's RITZ products for sale in the United States. In addition to the foregoing, there is another company called Ritz Products which is a 50/50 joint venture company between the Ritz Hotel in Paris and the Ritz Hotel in London which distributes Ritz products such as champagne, cutlery, silverware, tea and marmalade. These products are available in the United States and on cruise lines such as Cunard's QE2. (Klein deposition, p. 44)
  *3 On two occasions the Ritz Hotel has held promotions at the Cafe Pierre in New York. (Exhibit 29) These were in 1986, intended as an advertising campaign to inform clientele and potential clientele that the RITZ renovation program was almost completed and, in 1989, following its completion.
 Applicant is a manufacturer of toilet seats or, as it prefers to call them, closet seats. As background we note that Tom Ritzer, applicant's vice-president and a master plumber, developed a closet seat specifically adapted for use by small children. It consists of a normal seat and cover with a smaller size seat built between the two so that the seat can be used by either an adult or a small child. It was developed as an aid in the toilet training of the Ritzer children in approximately 1968. Because it was successful for the purpose intended and because it was admired by other people who saw the wooden model seat they were using, the Ritzers decided that they would patent the seat and try to manufacture and sell it publicly. The patent application was filed and has been granted. In their efforts at marketing, the Ritzers developed a seat made of molded white polypropolene. The name RIT-Z, derived from a nickname to which Mr. Ritzer has answered most of his life and one by which his father is also known, is an integral part of the mold and therefore appears on every seat. The mark also appears on the individual boxes and on the cartons in which they are packaged. The Ritzers' delivery truck also carries the mark, as do their literature and inserts. In selling the seats, the Ritzer's have traveled through a number of states stopping at stores trying to interest customers in their seats. Some states in which they have traveled are Illinois, Massachusetts, Connecticut, Maine and many of the southern states. They have sold seats in many of these states. The suggested retail price is between $19.95 and $24.50. The seats are sold through hardware stores, plumbing shops and children's stores. To date, sales have been steady but modest. The Ritzers incorporated in 1985 as The Ritz Closet Seat Corporation.
 Turning first to applicant's motion to strike opposer's rebuttal testimony, applicant objects to the testimony depositions of Gene Faul, Hy Forman and Michael Lichtenstein on the ground that their testimony constitutes improper rebuttal. Opposer, in response, asserts that during its rebuttal period, it "may introduce facts and witnesses appropriate to deny, explain or otherwise discredit the facts and witnesses" of applicant. (Citing J.T. McCarthy, Trademarks and Unfair Competition § 20:30) It is opposer's position that two of its rebuttal witnesses are experts in the fields of marketing, merchandising and licensing of consumer products and the third is an exclusive licensee of opposer; that none has an affiliation with opposer; and that all have testified as to their opinions concerning the likelihood of damage to opposer to discredit the testimony of Mrs. Karen Ritzer who testified that it is her opinion that applicant's use of the mark RIT-Z for toilet seats has not caused any damage to opposer.
  *4 The question asked of Mrs. Ritzer was:
   "Now, Mrs. Ritzer, based upon your involvement with this business since its inception, do you have an opinion as to whether or not the business that you and your husband are operating that involves the sale of the Rit-z seat in any way has caused any damage to the Hotel Ritz of Paris?
 Mrs. Ritzer then expressed her opinion that there had been no damage. In effect, Mrs. Ritzer merely expressed her opinion that there had been no actual confusion. The testimony of opposer's "rebuttal" witnesses is directed to what effect they believe the use of applicant's mark on its goods would be likely to have on opposer's licensing activities.
 Upon consideration of the testimony of applicant's witness and the testimony of opposer's "rebuttal" witnesses, we are of the opinion that this is not proper rebuttal. As opposer has noted, one may, on rebuttal, introduce facts and witnesses appropriate to deny, explain or otherwise discredit the facts and witnesses of applicant. The particular testimony of Mrs. Ritzer to which opposer has indicated it has directed its rebuttal is not factual. That is, in expressing her opinion she was not giving testimony as to facts. Nor would the expression of her opinion raise a question as to her credibility. In any event, the testimony of opposer's additional witnesses should have been introduced, if at all, as part of opposer's case-in-chief since the question of damage is one which has relevance only to opposer's standing to be heard. As the courts have often said, one's proof of standing is a threshold matter. See International Order of Job's Daughters v. Lindeberg & Co., 727 F.2d 1087, 220 USPQ 1017 (CAFC 1984) and American Speech-Language-Hearing Association v. National Hearing Aid Society, 224 USPQ 798 (TTAB 1985). Inasmuch as there is no question that opposer has the standing necessary to be heard in this proceeding and, since, in any event, applicant's testimony has not challenged opposer's standing, the testimony given by opposer's witnesses during the rebuttal period is improper.
 In view thereof, the motion to strike is granted. [FN6]
 Turning to the question of likelihood of confusion, it is well settled that priority does not arise as an issue in a case in which the plaintiff is the owner of, and has introduced status and title copies of, valid and subsisting registrations of its mark or marks. See Black & Decker Manufacturing Co. v. Bright Star Industries, Inc., 220 USPQ 890 (TTAB 1983). Opposer's registrations were properly made of record through the testimony of its witness, Mr. Klein.
 Regarding the similarity or dissimilarity in the marks, opposer argues that they are essentially indistinguishable inasmuch as the addition of a hyphen to applicant's mark is insufficient to lend it any distinguishable feature. It is opposer's position that, in light of the awareness of the RITZ marks and the reputation of The Ritz Hotel in the United States, consumers will pronounce the term RIT-Z as RITZ. Opposer maintains that applicant's use of its mark is an attempt to capitalize on the word, RITZ, and to conjure up the impression that purchasers of its toilet seats are acquiring a top-quality product deserving of the name RITZ. It is further argued by opposer that the fame and reputation of the RITZ and the licensed uses of the RITZ marks by the owner of the Ritz-Carlton Hotels and by the producer of other licensed RITZ products all add to the distinctiveness and commercial strength of the RITZ marks. Finally, states opposer, applicant's unlawful appropriation of the RITZ name shows that opposer has been successful in creating consumer recognition and goodwill in its name inasmuch as applicant would not have otherwise selected the mark. Opposer challenges the testimony of Mr. Ritzer in asserting that applicant selected the designation RIT-Z merely because it was Mr. Ritzer's childhood nickname saying that it is clear that applicant realized that the aura, mystique, sophistication and style evoked by the name RITZ is a commercial asset worthy of imitation and misappropriation. As evidence of applicant's ulterior motive in using the mark, opposer points to Mr. Ritzer's answer when asked to describe his involvement in the selection of the name.
    *5 A. Well, we were going to call it Ritzer Seat, but then it just was too long and it wasn't catchy enough and everybody used to call me RIT-Z anyhow and so, what better way to have Tom's RIT-Z seat and, you know it's classy, ritzy.
 The owner of a trademark possesses rights in its mark sufficient to preclude the registration by a subsequent user of the same or a substantially similar mark, not only for like or similar goods, but for any goods which might reasonably be expected to emanate from it in the normal expansion or extension of its business under the mark. [FN7]
 There can be no question that RITZ hotel services are well known and even famous. The mark RITZ has been in use for many years for such services. In the past ten years, opposer has extended the use of its RITZ marks to include other goods. These goods are, for the most part, personal luxury items [FN8] and are clearly within the natural scope of expansion of opposer's business because they are the type of goods which are provided for hotel guests in every hotel and in some of the more fashionable hotels, of which opposer's is clearly one, they may be purchased by a guest as a memento of a visit. There is nothing in the record which would lead one to believe that toilet seats are these kinds of goods. True, no hotel room could exist without such an item. But, a toilet seat is a fixture of the hotel just as the closets, bathtubs and chandeliers are. Guests would not expect to be able to purchase a toilet seat to take home with them as a memento or souvenir of their visit to a fashionable hotel as they might purchase a robe or a towel bearing the hotel's name and emblem. For these reasons, we do not believe anyone would expect toilet seats to be within the natural expansion of opposer's business. Even opposer's witness indicated that opposer would never put its name on a toilet seat and we do not believe that the clientele of opposer's hotel or purchasers of its goods would make that connection should they ever encounter applicant's goods with its mark thereon. Nor do we think that purchasers of applicant's goods would be confused as to their source by the name RIT-Z.
 Turning to the marks, to begin with, we do not believe that applicant had any ulterior motive in selecting its mark. It is a logical choice in view of Mr. Ritzer's surname and of the fact that he was known as "Ritzy" for most of his life. Moreover, both Mr. and Mrs. Ritzer testified that they had no knowledge of the Ritz Hotel. We find that to be entirely understandable considering that Arnold's Park, Iowa is not a large metropolitan area served by the more exclusive stores and hotels of the country, let alone of the world.
 We note that the term RIT-Z is undoubtedly similar to opposer's mark RITZ. When one views applicant's mark carefully, it can be seen as a two-syllable term and it may then be pronounced as "ritzy". This is a word which, although originating from references to the Ritz Hotel, has entered the English language and is commonly used as a slang term to mean "swanky, elegant; posh ..." [FN9] Opposer has pointed out that Mrs. Ritzer has admitted that some people have pronounced applicant's mark as RITZ rather than RIT-Z. However, even if the hyphen goes unnoticed, or, if noticed, is ignored and applicant's mark is pronounced simply, RITZ, that, too, has acquired a meaning in the English language. It appears in The Random House Dictionary (1987) as "ritz n. 1. ostentatious or pretentious display. 2. put on the ritz, Informal. to live in elegance and luxury, esp. to make an ostentatious show of one's wealth: ... v.t. 3. slang. to treat with condescension; snub: ... [1925-30 after the sumptuous hotels founded by Cesar Ritz (d. 1918), Swiss entrepreneur]". The acceptance of the term as a part of the English language may account for the fact that the term "Ritz" has been widely adopted for trademarks in a number of areas as illustrated by the third-party registrations submitted by applicant. [FN10] Mr. Ritzer's answer during testimony, noted previously, clearly indicates that the English language meanings of the terms "ritz" and "ritzy" were influential in the adoption of the mark.
  *6 Thus, we are not convinced, despite the fame of opposer's mark, that applicant's goods sold under the mark RIT-Z, would be attributed to opposer. It is the Board's belief that the commercial impression of the mark "RIT-Z" on toilet seats would not be the same as would be engendered by the name "RITZ" on upscale, expensive, high-quality robes, bath mats or bath towels. While toilet seats may be of the very finest quality for goods of this type, it would be difficult to make them in such a way as to engender the impressive, fashionable image that is evoked by opposer's hotel and which may carry over to the luxury products sold under opposer's mark. We believe that consumers would simply not connect applicant's goods, even though they might be of the finest materials and workmanship, with opposer. We note, moreover, that the marks used and registered by opposer for these goods are not simply the word RITZ, but consist of that mark and other matter, as in HOTEL RITZ PARIS, RITZ PARIS RITZ HOTEL, each also used with a design feature as well as alone, a fact further differentiating opposer's mark, as used on its goods, from applicant's.
 Finally, we note that opposer has alleged a claim under Section 2(a) to the effect that applicant's mark is deceptive insofar as it falsely suggests a connection with the Ritz Hotel. However, in a claim under Section 2(a), it is required that "the name sought to be appropriated by another must be unmistakably associated with a particular personality or 'persona'." See The University of Notre Dame du Lac v. J.C. Imports, Inc., 707 F.2d 1372, 217 USPQ 505 (Fed.Cir.1983). Thus, in order to prevail under Section 2(a), an opposer must demonstrate that the applicant's mark is the same as or a close approximation of opposer's name or identity; that applicant's mark would be recognized as such; that opposer is not connected with applicant's activities under its mark; and that opposer's name or identity is of sufficient fame or reputation that when applicant's mark is used on its goods, a connection to opposer would be presumed. See Buffett v. Chi-Chi's, Inc., 226 USPQ 428 (TTAB 1985). Not only has opposer failed to plead a false suggestion of a connection with itself, there is nothing in the record which would support such an allegation had it been pleaded. The evidence of record is directed solely to the renown of the Ritz Hotel and to the likelihood that applicant's mark would be confused with the marks as used by opposer for hotel services and goods. There is no evidence of record directed to showing a connection of applicant's mark with opposer corporation, The Ritz Hotel Limited. Thus, opposer has failed to plead or prove that applicant's use of its mark points uniquely to opposer, a necessary element of a claim that a mark falsely suggests a connection with one's identity or persona. See Springs Industries v. Bumblebee di Stefano Ottina & C.S.A.S., 222 USPQ 512 (TTAB 1984); McDonnell Douglas Corporation v. National Data Corporation, 228 USPQ 45 (TTAB 1985); and The Board of Trustees of the University of Alabama v. BAMA-Werke Curt Baumann, 231 USPQ 408 (TTAB 1986). Cf. Consolidated Natural Gas Co. v. CNG Fuel Systems Ltd., 228 USPQ 752 (TTAB 1985)
  *7 Decision: The opposition is dismissed.
L. E. Rooney
E. J. Seeherman
G. D. Hohein
Members, Trademark Trial and Appeal Board
FN1. Registration. No. 1,375,808 issued December 17, 1985
FN2. Registration. No. 1,355,328 issued August 20, 1985
FN3. Registration. No. 1,380,466 issued January 28, 1986
FN4. Registration. No. 1,390,678 issued April 22, 1986
FN5. Registration. No. 1,448,340 issued July 21, 1987
FN6. In any event, since opposer introduced testimony much to the same effect during its testimony-in-chief, the additional testimony directed to the same subject matter would have had little effect on the ultimate question of likelihood of confusion.
FN7. Porta-Tool, Incorporated v. DND Corporation, 196 USPQ 643 (TTAB 1977).
FN8. One of opposer's registrations is for the mark RITZ for electrical household appliances. We note that it has not been discussed by opposer in its argument. Neither have we discussed it since the fame attributable to opposer's hotel services would not necessarily carry over to goods of this type and since, in any event, we find such goods to be quite remote from applicant's goods.
FN9. The Random House Dictionary, 1987.
FN10. While third-party registrations, the marks in which have not been shown to be in actual use, have little, if any, probative value in a case based on the likelihood of confusion between two other marks, they may be relied on to show that a word common to each of the third-party marks has a readily understood and well-known meaning and that it has been adopted by third parties to express that meaning. See Red Carpet Corporation v. Johnstown American Enterprises Inc., 7 USPQ2d 1404 (TTAB 1988).