Trademark Trial and Appeal Board
Patent and Trademark Office (P.T.O.)
*1 RICELAND FOODS, INC.
v.
PACIFIC EASTERN TRADING CORP.
April 12, 1993
 Opposition No. 83,829 to application Serial No. 74/034,137, filed March 2, 1990
John C. Brezina of Brezina and Buckingham, P.C. for Riceland Foods, Inc.
James C. Chapman of Barth and Chapman for Pacific Eastern Trading Corp.
Before Sams, Hanak and Quinn
Members
Member
 An application has been filed by Pacific Eastern Trading Corporation to register the mark THREE LADIES BRand for "rice products, namely rice, cookies, rice vermicelli, rice cakes, rice flour, rice starch, processed rice flake cereal, processed rice puffed cereal, rice crackers, rice pastries, rice pudding, rice fiber used for cooking, rice biscuits, and rice noodles." [FN1]
 Registration has been opposed by Riceland Foods, Inc. on the ground that applicant's mark, when applied to its goods, so resembles opposer's previously used and registered "Design of Two Women" mark (as described in the notice of opposition) shown below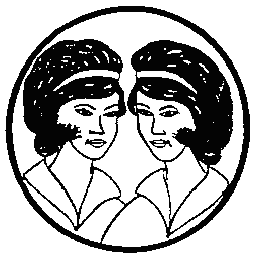 for "rice" [FN2] as to be likely to cause confusion, mistake or deception.
 Applicant, in its answer, denied the salient allegations of the opposition.
 The record consists of the pleadings; the file of the involved application; the parties' stipulations of facts filed on August 3, 1992 and August 7, 1992; and a trademark search report and applicant's responses to opposer's interrogatories attached to applicant's notice of reliance. [FN3] Both parties filed briefs on the case. An oral hearing was not requested.
 Opposer is an agricultural cooperative, with approximately 11,500 members, whose business is to market rice and rice products and soybeans and soybean products under its own brands through normal retail channels (domestic and international) to the purchasing public. Opposer also sells its products to food processors who make food products which are then resold. Sales under opposer's registered mark exceeded $20 million in fiscal year 1991.
 Applicant is in the business of importing and selling food products. Applicant's total sales of scented jasmine rice under its mark are approximately $200,000, representing about 500 metric tons. [FN4] Applicant stated that it sells its rice principally "to oriental markets in California and several other states."
 At the outset, before we determine whether confusion is likely because of the contemporaneous use of opposer's and applicant's marks, we must decide what, precisely, opposer's mark is, for purposes of this proceeding. Opposer argues, in its brief, that it uses the word mark TWO GIRLS on rice products in addition to its registered design mark. Applicant counters by contending that the only mark pleaded by opposer and tried by the parties is opposer's registered design mark.
 Opposer, in pleading a likelihood of confusion in the notice of opposition, alleges use of the mark "the Design of Two Women" and that its "mark" was registered. In the stipulation of facts apparently prepared by opposer, it is stated, in pertinent part, that opposer is the owner of Registration No. 1,172,475; and that opposer "sells rice principally in the international trade to the Middle East under the TWO GIRLS mark shown in Registration 1,172,475." Opposer submitted a sample of a bag "bearing the registered mark" (Exhibit C) and listed sales "under the mark shown in Registration No. 1,172,475." [FN5]
  *2 Opposer's mark, as pleaded and tried as shown by the stipulation filed in opposer's behalf (which constitutes the only "evidence" offered by opposer), is the design mark shown in Registration No. 1,172,475. In reviewing the record, we are aware, of course, that packages for opposer's rice bear the registered design mark as well as the words TWO GIRLS (ex. C.). The words TWO GIRLS appear to be used in the manner of a trademark. [FN6] We also acknowledge that Section 2(d) of the Trademark Act provides for opposition to an applicant's registration based not only upon registered marks, but also upon the prior use of unregistered trademarks. However, in this case, not only was the word mark TWO GIRLS not pleaded by opposer, but there has been no "trial", either impliedly or expressly, regarding a likelihood of confusion between opposer's purported word mark and applicant's mark. This case did not proceed in the usual manner of a trial before the Board; rather, the testimony was introduced by way of stipulations of facts. Applicant had no adequate notice that opposer was relying upon or intended to rely upon use of an unregistered TWO GIRLS mark. It was not until the final briefing stage that opposer relied upon, to applicant's surprise, its use of the unregistered mark. To allow opposer to interject use of its unregistered mark at this late stage would be patently unfair to applicant. [FN7]
 Accordingly, we have considered opposer's design mark shown in its pleaded registration for purposes of determining the likelihood of confusion issue in this case.
 With respect to the registered design mark, the parties have stipulated that opposer owns the pleaded registration. There is not of record a status and title copy of the registration nor did the parties make any mention of the current status of the registration. Nonetheless, applicant has not made any objection in this regard, but rather treats the registration as if properly of record. In view thereof, we have treated opposer's registration to be of record. Opposer's registration, as well as the stipulated facts, establish opposer's priority of use of the registered design mark. Moreover, applicant does not dispute this priority.
 There is no issue regarding similarity of the goods. Both parties sell rice under their marks. [FN8] We thus focus our attention, as have the parties, on the crux of the controversy: the similarity of the parties' marks.
 Opposer's registered design mark and applicant's mark THREE LADIES BRand are sufficiently dissimilar that, even when applied to identical products, confusion is unlikely. Contrary to opposer's arguments, we do not view opposer's mark to be an obvious pictorial equivalent of the words "two girls." Compare: In re Serac, Inc., 218 USPQ 340 (TTAB 1983). "Two girls" may be one of the suggestions conveyed by the mark, but opposer's design mark is subject to a variety of interpretations. Although "two girls" may be a fair description of opposer's mark, this description is no fairer than "two women", "two females", "twins", "two ladies", "duo" or "double women." Thus, to the extent that opposer's registered design mark conveys a meaning and/or can be verbalized, the mark is still different from applicant's mark THREE LADIES BRand. Simply put, the parties' marks are different in appearance and sound (that is, assuming opposer's mark is ever verbalized), and are only remotely similar in connotation; thus, the marks do not constitute confusingly similar marks.
  *3 We note that applicant has submitted a trademark search report. The report shows several registered marks comprising, in part, the words "three", "lady" (or variations thereof) or "brand", covering a variety of food products. Third-party registrations may not be made of record by introducing a trademark search report wherein the registrations are mentioned. See: National Football League v. Jasper Alliance Corp., 16 U.S.P.Q.2d 1212, 1215 n. 3 (TTAB 1990). In any event, the report obviously is not evidence that the marks shown therein are either registered or in use, or that purchasers are familiar with them. Moreover, none of the relevant registrations is for the same mark as opposer's registered mark.
 Finally, we note the parties' statement that there have been no instances of actual confusion. This factor weighs in applicant's favor.
 Notwithstanding the identity of goods, the other factors, on balance, convince us that confusion is unlikely.
 Decision: The opposition is dismissed.
J. D. Sams
E. W. Hanak
T. J. Quinn
Members, Trademark Trial and Appeal Board
FN1. Application Serial No. 74/034,137, filed March 2, 1990, alleging dates of first use of May 1, 1986. The word "Brand" is disclaimed apart from the mark.
FN2. Registration No. 1,172,475, issued October 6, 1981, combined Sections 8 and 15 affidavit filed. The registration certificate indicates that "[t]he portraits shown on the drawing are fanciful."
FN3. A trademark search report and a party's own responses to interrogatories  (except in the limited situation spelled out in Trademark Rule 2.120(j)(5)) are not proper subject matters for a notice of reliance. Nonetheless, opposer made no objection to this evidence and we see no harm in considering these materials in this case. The search report also accompanied one of the stipulations as an exhibit. Moreover, the responses to the interrogatories set forth facts which are, by and large, also described in the stipulation. In essence, the notice of reliance is superfluous.
FN4. "Rice" is only one of several products listed in applicant's identification of goods. The stipulation of facts filed in behalf of applicant refers to only "scented jasmine rice".
FN5. We also note that in its interrogatories propounded to applicant, opposer refers to its mark as "Two Ladies Design" (see nos. 5, 9, 11 and 12).
FN6. The record also includes opposer's 1990 annual report (ex. A) which contains, at page 3, a reference to opposer's " 'Two Girl' premium parboiled long grain rice."
FN7. In any event, even if the word mark TWO GIRLS had been pleaded and later tried, there remains a glaring flaw in opposer's case. That is to say, opposer has failed to establish priority of use of the words TWO GIRLS. The stipulation is silent as to whether or not opposer used the words TWO GIRLS as of a date prior to any date applicant is entitled to claim.
FN8. Applicant goes to great pains in attempting to distinguish the goods and trade channels therefor. Applicant's main thrust is that its scented jasmine rice is different from opposer's rice. Suffice it to say that applicant's identification of goods, as identified in the involved application, includes "rice" with no limitations.