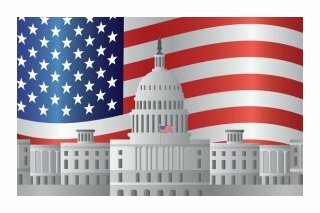 P.L. 97-296
TITLE: Lanham Trademark Act, amendment
DATE: Oct. 12, 1982  
LENGTH: 1 p.  
ENACTED-BILL: 98 H.R. 5154  
STAT: 96 Stat. 1316  
CONG-SESS: 97-2  
SUMMARY:
"To amend the Lanham Trademark Act to prohibit any State from requiring that a registered trademark be altered for use within such State, and to encourage private enterprise with special emphasis on the preservation of small business."
Trademark alteration for intrastate use, Fed prohibition of State requirements
BILLS: 97 S. 2001; 96 S. 1343; 97 H.R. 5154
REFERENCES:
 
DEBATE:
 
Congressional Record Vol. 128 (1982):
   Sept. 20, considered and passed House.
   Sept. 29, considered and passed Senate.
 
 
PUBLICATIONS:
 
 
HOUSE REPORTS: H523-33 (No. 97-778).
 
 
HOUSE HEARINGS: H521-6.