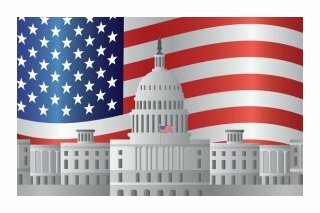 P.L. 93-573
TITLE: Copyright
DATE: Dec. 31, 1974  
LENGTH: 3 p.  
ENACTED-BILL: 94 S. 3976  
STAT: 88 Stat. 1873.  
CONG-SESS: 93-2  
SUMMARY:
"To amend title 17 of the United States Code to remove the expiration for a limited copyright in sound recordings, to increase the criminal penalties for piracy and counterfeiting of sound recordings, to extend the duration of copyright protection in certain cases, to establish a National Commission on New Technological Uses of Copyrighted Works, and for other purposes."
Copyright law revisions
BILLS: 93 S. 3976; 93 H.R. 13364; 93 S. 1361
REFERENCES:
 
DEBATE:
 
Congressional Record Vol. 120 (1974):
   Sept. 9, considered and passed Senate.
   Dec. 19, considered and passed House, amended; Senate concurred in House amendments.
 
 
PUBLICATIONS:
 
 
HOUSE HEARINGS: H521-63.
 
 
SENATE HEARINGS: S521-3.
 
 
HOUSE REPORTS: H523-19 (No. 93-1389, accompanying H.R. 13364); H523-31 (No. 93-1581).
 
 
SENATE REPORTS: S263-35 (No. 93-1035, accompanying S. 1361); S523-17 (No. 93-983, accompanying S. 1361).
 
 
HOUSE HEARINGS: H521-4.